On May 15, 2022 Simon Farley of The University of Queensland's Fryer Memorial Library of Australian Literature was pleased to launch Along the Red Road, an initiative of the Tamborine Mountain Historical Society, the Calanthe Collective, and the Friends of Mount Tamborine Library.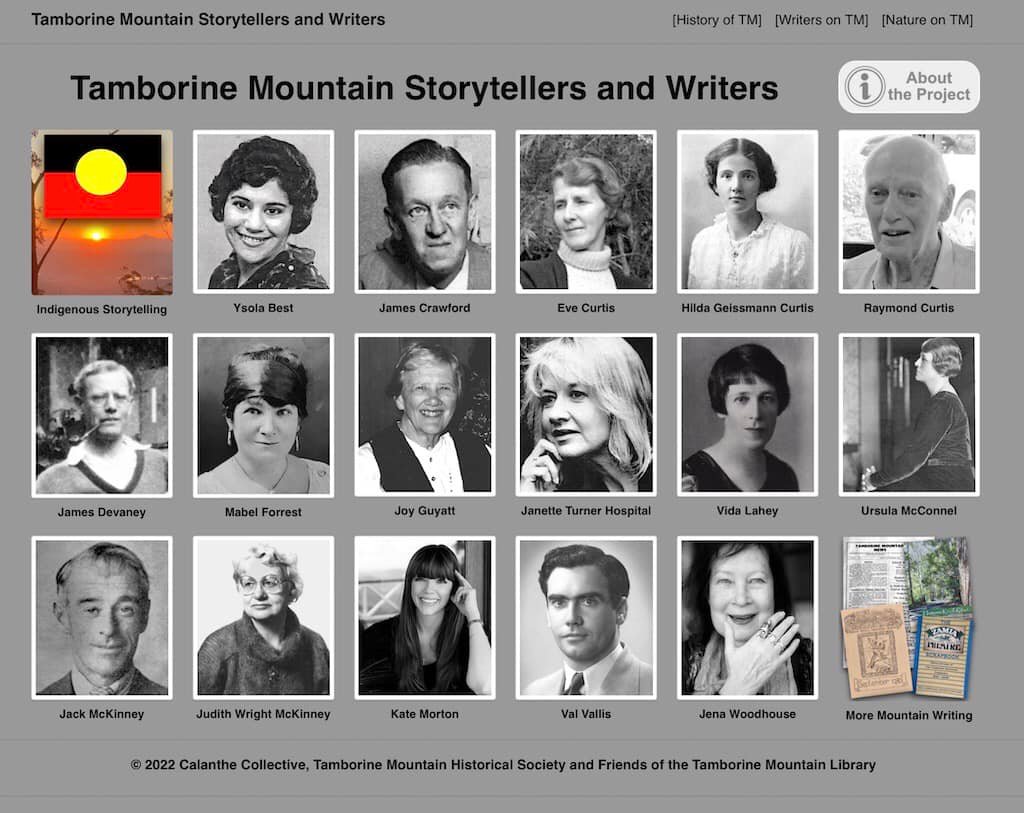 The project seeks to deepen community knowledge and understanding of Tamborine Mountain storytellers and writers such as Janette Turner Hospital, Judith Wright and Ysola Mary Best, focussing on the ways they have experienced and celebrated the Mountain. The manuscripts of some of these writers, including poet and former UQ lecturer Val Valis are housed in the Fryer Library. The resource also explores the significance of Indigenous storytelling in a video of Wangerriburra elder Aunty Ruby Sims.
"So often in literature and religion the mountain is a spiritual place, a place of renewal where heaven meets earth," Farley said.
"There are so many other important writers captured in this project Along the Red Road.
"The words of the storytellers, librarians, philosophers, musicians, artists and poets nourished by this place continue to give us sustenance today."
 Held in the Zamia Theatre in Main Street the event featured poetry reading, music, a panel discussion on the importance of storytelling and a demonstration of the Project's touch screen interface that will be located at the Tamborine Mountain Heritage Centre.
On behalf of Meredith McKinney, daughter of poet Judith Wright and philosopher Jack McKinney, he presented Historical Society President, Carmel O'Neill a portrait by Laurence Hope of Jack McKinney.
The resource can be viewed at the Heritage Centre, which is open Saturday and Sunday from 10am-3pm.