Our goal is to make UQ a writer's hub that gathers authors and writing enthusiasts together to share what they love most. What better way to do this, than to have our own Writer in Residence? We are delighted to share that Claire G. Coleman will be UQ's 2022 Writer in Residence.
Claire is a Noongar woman, writer and poet who won the Norma K Hemming Award as well as a Black&Write! Indigenous Writers Fellowship for her 2017 debut novel, Terra Nullius. This novel was shortlisted for The Stella Prize and Best Sci-Fi Novel in the Aurealis Awards. Additionally, Claire writes fiction, essays, poetry and art critiques while either living in Naarm (Melbourne) or on the road.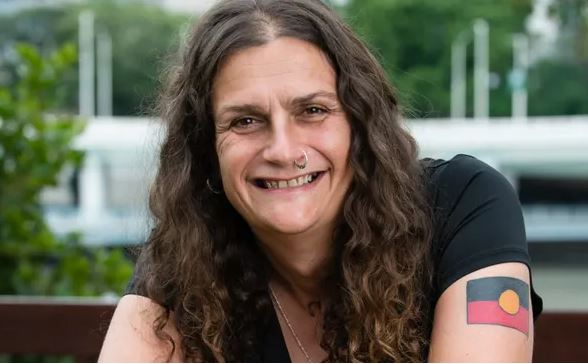 Claire wrote Terra Nullius on a second-hand iPad in a Caravan while travelling around Australia. The novel addresses themes of race, gender, class and sexuality in speculative fiction. Claire then went on to publish The Old Lie in 2019 and Lies, Damned Lies in 2021. Lies, Damned Lies is her first full length work of non-fiction. Her most recent novel, Enclave, was published on 29th of June 2022. Enclave is a powerful dystopian allegory that confronts the ugly realities of racism, homophobia, surveillance, greed, privilege and the self-destructive distortions that occur when we ignore our shared humanity.
Upcoming Event
As part of her residency with UQ, Claire will be hosting a Literary Salon followed by a Masterclass on worldbuilding. This is a great opportunity for writing students and scholars to network and engage with a highly successful Australian author, and to develop their writing skills.
Date: 6 Sept 2022
Time: 4 PM – 7:00 PM
Venue: The Writers Studio, Level 6 Michie
The Centre is proud to continue to provide UQ students with an opportunity to learn about the publishing and writing world through the various guest speakers, industry experts and lecturers we invite to campus. Our mission is to make UQ the home of Australian writing, and in doing so, make an impact on cultural life in this state. As a part of that mission, the Centre has previously hosted Claire in an In Conversation Session in our CCCW 2022 Symposium program. In this symposium, Claire talked about her award-winning novel, Terra Nullius with with Isobelle Carmody, one of Australia's most well-known writers.
This symposium ('Writing the Antrhopocene') as well as the workshop with Claire is just one of many events the Centre is arranging as a way to connect the writing community and open room for engaging exchanges.
Written by Zaynab Abdulkadir