Congratulations to four of The School of CommArts' former playwriting students who have just been selected for inclusion in Playlab's 'Incubator' program. Playlab are the peak organisation in Queensland responsible for the development and publication of new writing for performance, and they are UQ Drama's industry partner. This is the first time that they have taken our students into their competitive (by application-only) script development program. To have not one, but four, of our cohort selected for their 2019 intake is a terrific achievement, and a credit to the students' commitment to their craft above and beyond the learning they've undertaken in Drama's playwriting coursework. Incubator is facilitated by Kathryn Marquet, who has just completed her MPhil in Creative Writing at UQ, and teaches into the Drama program. Kathryn is an award-winning playwright and actor in her own right, so the students are in expert hands!
The UQ Drama graduates in this list include:-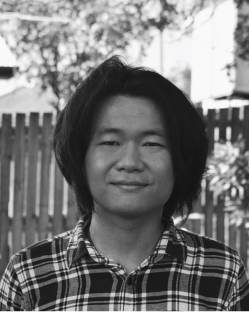 Chuxiao Kang is a Chinese-Australian writer based in Brisbane. Currently Chuxiao is studying a Master of Business Information Systems; previously he completed a Bachelor of Business Management/Arts dual degree in 2018 as well a Bachelor of Digital Media in 2012. Being an emerging writer, Chuxiao's previous creative writing credits only include poems in the independently published zines Ariel 2 Electric Boogaloo, I hate it when you sleep, for you are so f''king hideous yet so very aware of it, and Symposium, all of which were published by his university poetry club. His playwriting career started in the Festival of Australian Student Theatre where he participated in the 24-Hour Play Project with a solo play called Out of Sight, Out of Mind. It was, in his own words "Not very good," but it ignited a love of writing plays which has persisted up until now.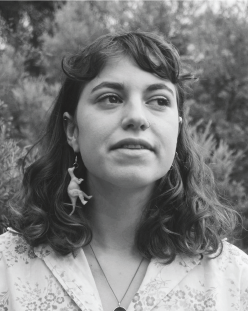 Honor Webster-Mannison is a Brisbane-based theatre maker, playwright and performance artist. Honor has been involved in programmes such as the Australian Theatre for Young People's National Studios and Queensland Theatre's Young playwrights Program. She developed a short play called Bottlefeeders that was published as part of the Australian Theatre for Young Peoples' Voices Project and was subsequently staged at the Sydney Wharf Theatre. She has written and performed shows at the Festival of Australian Student Theatre and has had artist residencies at House Conspiracy and Backbone Youth Arts. She is currently completing her Bachelor of Arts at the University of Queensland, where she is majoring in Creative Writing.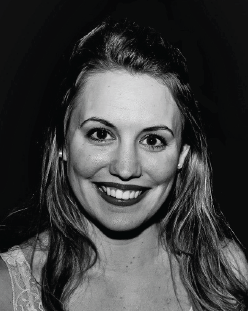 Jessica Palfrey is a writer, director and designer from Byron Bay, Australia. She also  has experience as a dancer and choreographer, and has worked as an English and Drama teacher in numerous secondary schools in both Brisbane and London. Theatre credits include: When The Friendship Has Sailed - writer/designer (Edinburgh Fringe Festival 2018), The Milk of Human Kindness - writer (Theatre 503), N89 - dramaturg (Matchstick Theatre London), Exit, pursued by a bear - co writer/presenter (Podcast), Ragtime There Will Be Blood! - co-writer/director (Anywhere Theatre Festival 2016), Lady Macbeth and Macbeth vs The World - director (Grin & Tonic Theatre Troupe), Sunnytown - assistant director (La Boite lndie 2015), The Pillowman - director/designer (Underground Productions), The Comedy of Errors - adaptor/director (Gold Coast Renaissance Faire), Autobahn - designer (Underground Productions), The Rover - costume designer/choreographer (UQ Arts).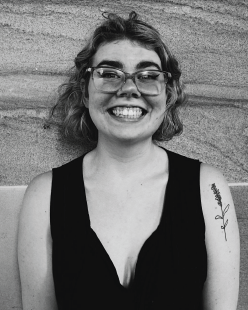 Bronagh McDermottis a recent UQ graduate, with a Bachelor of Arts majoring in drama. She's also an op shopper, kitten enthusiast and theatremaker based in Brisbane. She has been involved in a number of UQ Drama productions, in roles including set design and stage manager. This year she is a part of Underground Productions's Exec team as one of their  Festival and Development officers and has co-written their 2019 Anywhere piece In Bloom. She hopes 2019 is the year she dives further into writing, acting, producing and directing, creating theatre she loves wherever she can.