A Promise to Peter is a compilation of poems from a poet who suffered emotional and physical trauma from an early age and who found solace through his poetry.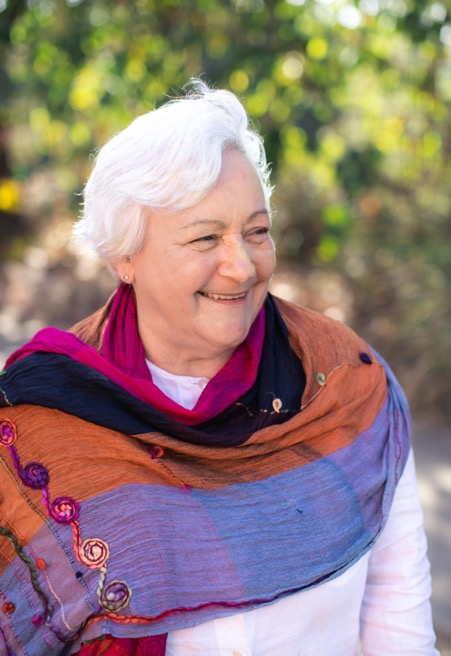 When Peter Jones (1951 – 2009) was diagnosed with a brain tumour, his wish was to have his life's work of poetry published and to raise money for brain tumour research. It would take his sister, Diane Carpenter a decade to fulfil this promise, but in 2020 – A Promise to Peter has finally made its way to book readers across the country.
Of the decision to see this promise through, Diane said, "Peter was generous with his time, he would help no matter what. He looked after me when we were children. This book is about thanking him and honouring the promise. Here is my promise to Peter."
Peter had a hard life and along with Diane, grew up in an orphanage in rural Queensland. This difficult experience influenced his poetry and stayed with him throughout his life.
"He used poetry as a productive outlet. He wrote about God, the traumatic experiences in our lives and expressed his inner most thoughts," Diane said of Peter's work.
Peter's poems were also about the people he met along the way.  His clever and insightful way of capturing who they were as a person – is what make his poems so memorable. 
"He was just so accurate in the way he captured the people around him in his poetry. It was truly remarkable".
For Peter, his poems helped to bring inner peace, they gave him a sense of purpose and now they will be used to raise money for brain cancer research.
Professor Kristofer Thurecht, from UQ's Centre for Advanced Imaging and Australian Institute for Bioengineering and Nanotechnology, is leading therapeutic nanomedicine research for the treatment of brain tumours, specifically glioblastoma – a type of brain cancer which is the most common and aggressive malignant brain tumour in adults.
He said only four per cent of glioblastoma patients survive five years post-diagnosis.
"Apart from the acute severity of the disease, one of the major reasons the survival rate is so low for glioblastoma patients is the difficulty of getting treatments to successfully penetrate into the brain," Professor Thurecht said.
"The ability to deliver more potent and targeted therapeutics to brain tumours such as glioblastoma will potentially offer a significant increase in survival, but new tools are needed.
His research group aims to deliver better treatments to patients in the coming years through the rapid advancement of personalised nanomedicines.
"Nanomedicines are tiny particles that act as therapeutic delivery shuttles, carrying a treatment and also having the ability to target specific cells, such as cancer."
"We discovered that the nanomedicines we trialled could not just enter the tumour but penetrated into its core, demonstrating strong potential for these molecules to be developed into treatments for brain cancer.
"Our research findings offer opportunities to begin to tailor these treatments."
Professor Thurecht thanked Diane and Peter for their valuable contribution to research.
"Although I didn't get to meet Peter, I would like to thank him for writing this book of poems, and his sister Diane for producing this book of poetry in his memory and for dedicating the proceeds towards our research. We are grateful for the support and hopeful that our research will improve the lives of those living with brain tumours."
"I am privileged to be able raise awareness of research into brain tumours out to the public through this book. I could not save Peter but I can push his message to save other lives through helping with research into brain tumours," Diane said of her decision to donate all proceeds to UQ's brain tumour research.
The research was published in Central Science and funded by organisations including the National Health and Medical Research Council, the Australian Research Council and the Australian Cancer Research Foundation.
The Centre for Critical and Creative Writing is thrilled to help promote A Promise to Peter, and the great work UQ is making into brain cancer research.
The book launch is on Thursday 3 December 2020 from 6-8pm and poetry lovers can meet Diane and purchase a copy of the book, with all proceeds going towards brain cancer research at The University of Queensland.
Contributions to Professor Thurecht's research can also be made with UQ Giving.