It is with deep regret that the Academy informs you of the death of Emeritus Professor Laurence Hergenhan AO FAHA, who passed away on 21 July 2019 aged 88 years. A leading Australian Literature scholar, Laurie was the founder and former editor of Australian Literary Studies and a preeminent scholar in the field of Marcus Clarke studies. He was elected to the Academy in 1993. 
Laurence Hergenhan was born on 15 March 1931 in Bega, New South Wales. After completing high school at St Bernard's College, Katoomba, in the Blue Mountains, he attended the University of Sydney, where he received his MA in 1953 and Diploma of Education in 1957. He completed his PhD on Victorian novelist and poet George Meredith at Birkbeck College in London before returning to Australia in 1960 to take up a lectureship at the University of Tasmania. It was here that his research activities began to turn to Australian literature, and in 1963 he became the founding editor of Australian Literary Studies, Australia's leading referred journal of Australian literary scholarship and criticism.
Laurie moved to the University of Queensland in 1971 where he became the founding director of the Australian Studies Centre in 1979 and was appointed Chair of the English Department in 1992. He became an Emeritus Professor in 1995. In that time, he was awarded a Carnegie travel grant and Fulbright grant for study in the United States and published many articles and reviews on Australian literature and several books, including a collection of Marcus Clarke's journalism, A Colonial City: High and Low Life (1972), a collection of essays on convict novels, Unnatural Lives: Studies in Australian Fiction about the Convicts, from James Tucker to Patrick White (1983) and No Casual Traveller: Hartley Grattan and Australia-US Connections (1995), a biography of the American visitor and promoter of Australian literature, C. Hartley Grattan. He was also general editor of the Penguin New Literary History of Australia (1988), first published as a special issue of Australian Literary Studies. For 25 years from 1975 he was general editor of the University of Queensland Press's Australian Author series.
Laurie was a member of the Australian Society of Authors and the Queensland Writers Centre. He was the recipient of the A.A. Phillips Award from the Association for the Study of Australian Literature in 1992 and was awarded the Order of Australia for contribution to the study of Australian literature and education in 1994.
In retirement, Laurie continued to write memoirs, reminiscences, stories, poems, and travel pieces alongside book reviews, journal articles, and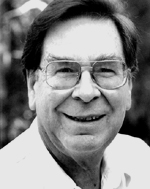 book chapters. He was a much-respected colleague and beloved mentor to many in his field and will be greatly missed by his friends and colleagues.  
We extend our deepest sympathies to the Hergenhan family. 
Vale prepared by Liz Bradtke
Communications & Awards Coordinator