Some of Australia's most awarded and respected writers are alumni of UQ's School of English: Thea Astley (four time winner of the Miles Franklin Awards); Rodney Hall (two time winner of the Miles Franklin Award, winner of the Victorian Premier's Award for Fiction); David Malouf (winner of the Miles Franklin Award and the International IMPAC Dublin Prize and also shortlisted for the Booker Prize).
UQ's Postgraduate Research Creative Writing Program is the largest and best in the country. Graduates of its prestigious Master and PhD programs have won nearly all the major national awards including the Miles Franklin Award, the Australian / Vogel National Literary Award, the Queensland, NSW and Victorian Premiers' Literary Awards, and many others.
---
Graham Akhurst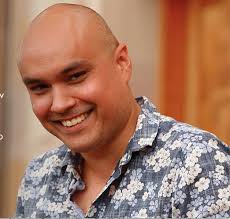 Graham Akhurst is an Aboriginal writer and academic hailing from the Kokomini of Northern Queensland. He has been published in Mascara Literary Review, Westerly, and Connect the Dots Journal for creative non-fiction, and the Australian Book Review, Cordite, VerityLa, and Off the Coast (Maine America) for poetry. He also contributed to the Brisbane Poetry Map (2015) and was the poet of the week for the Australian Book Review in early April 2016. Graham has been a featured reader at the Queensland Poetry Festival and Clancestry, and recently completed his writing honours with a first class result at the University of Queensland. 
---
Joanne Anderton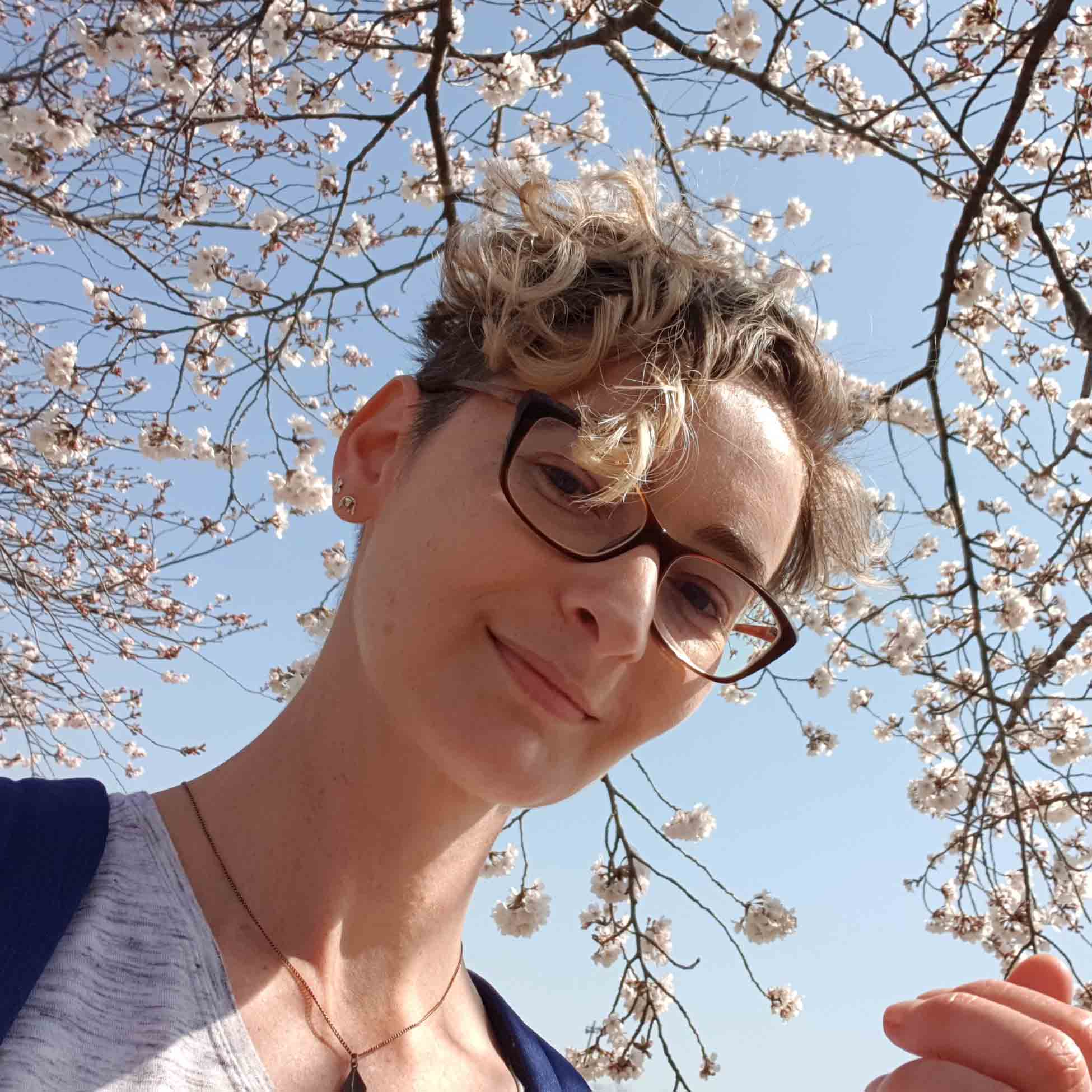 Joanne is an Australian author who, until recently, was living and working in Japan. Her speculative fiction includes the novels Debris, Suited and Guardian, and the short story collection The Bone Chime Song and Other Stories. She has won multiple awards including the Aurealis, Ditmar and Australian Shadows Award. Her children's picture book The Flying Optometrist was a CBCA notable book, and her non-fiction has been published in Island Magazine, Meanjin and The Japan News. She recently completed a Masters of Arts in Creative Writing at UTS.
---
Venero Armanno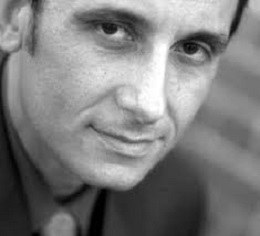 Venero Armanno is an Australian novelist. He was born in Brisbane of Sicilian parents. He received a BA from the University of Queensland, and later an MA and PhD in Creative Writing from the Queensland University of Technology.  Armanno completed ten unpublished manuscripts over fourteen years before being accepted for publication. Armanno is currently a Senior Lecturer in the School of Communication & Arts at the University of Queensland, where he received the 2004 award for excellence in teaching. Venero Armanno appeared in two events at the 2017 Brisbane Writers Festival.
---
Melissa Ashley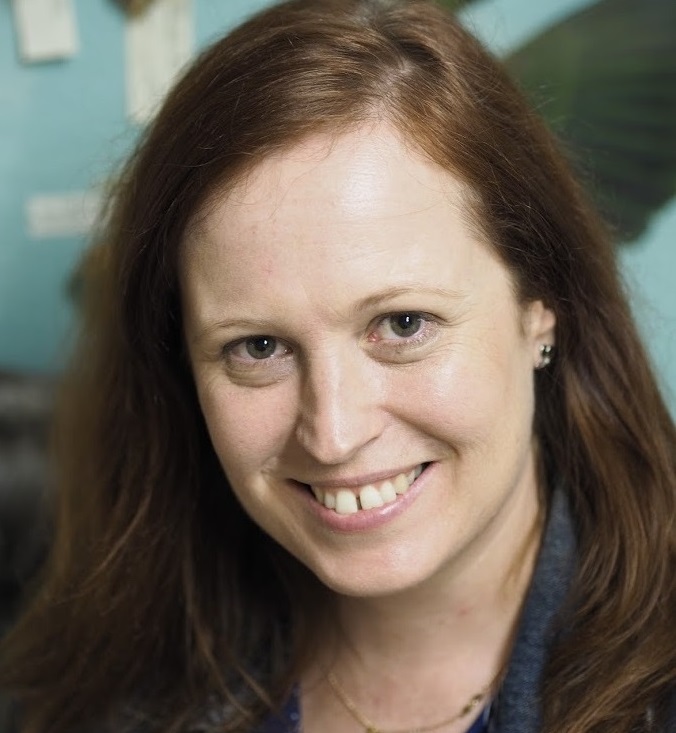 Melissa is a writer, poet, birder and academic who tutors in poetry and creative writing at the University of Queensland. She has published a collection of poems, The Hospital for Dolls, short stories, essays and articles. What started out as research for a PhD dissertation on Elizabeth Gould became a labour of love and her first novel, The Birdman's Wife. Inspired by her heroine, she studied taxidermy as a volunteer at the Queensland Museum. Melissa lives in Brisbane.
---
Thea Astley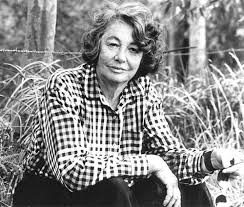 Thea Astley was born in Brisbane in 1925 and studied at the University of Queensland and was the author of 14 novels, two novellas and two short-story collections and won the Miles Franklin Award four times, for The Well Dressed Explorer (1962), The Slow Natives (1965), The Acolyte (1972) and Drylands (2000), which was also nominated for the 2001 International IMPAC Dublin Literary Award. The Multiple Effects of Rainshadow was nominated for the 1997 Miles Franklin Award, and in 1989 she was awarded the Patrick White Award for services to Australian literature. In 1992 she became an Officer in the Order of Australia, and received a special award at the 2002 NSW Premier's Literary Awards for lifetime achievement.
---
Taryn Bashford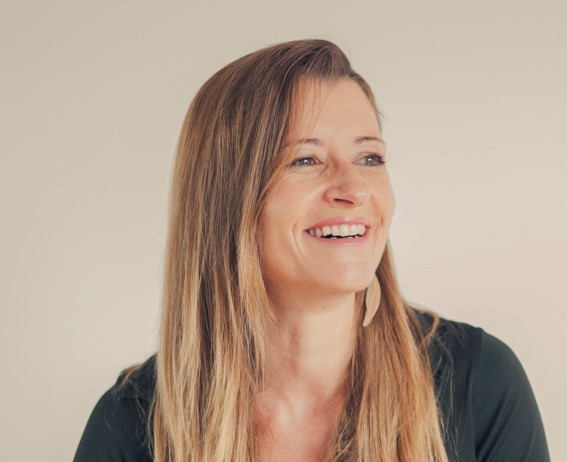 Taryn is the author of two young adult novels, The Harper Effect and The Astrid Notes. She speaks at literary conferences and regularly works as an Author-in-Residence conducting writing workshops with high schools. In addition, she is a writing mentor for unpublished writers with Queensland Writers Centre and the instigator of the new Friends of Libraries Book Feasts – acommunity event for booklovers. 
---
John Birmingham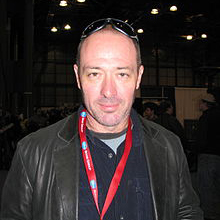 John is well known for the 1994 memoir He Died with a Felafel in His Hand, and his Axis of Time trilogy. He was first published in Semper Floreat, the student newspaper at the University of Queensland, writing a series of stories featuring a fictional character named Commander Harrison Biscuit. His first paid published work appeared in a student magazine at the University of Queensland. He won a young writers award for the Independent, which was edited by Brian Toohey and wrote a number of articles for Rolling Stones and Penthouse magazines.
---
Bille Brown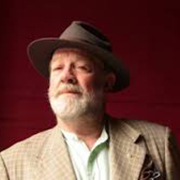 After studying drama at the University of Queensland, Bille e began a long association with the Queensland Theatre Company, where he met lifelong friend Geoffrey Rush. Bille's writing credits include the plays Springle, tuff…, The Swan Down Cloves (which he wrote for The Royal Shakespeare Company), Bill & Mary, The School of Arts and Aladdin for The Old Vic. Bille received an Honorary Doctorate of Letters from University of Queensland, and is the namesake of Queensland Theatre Company's home venue, Bille Brown Studio.
---
Stephen Carleton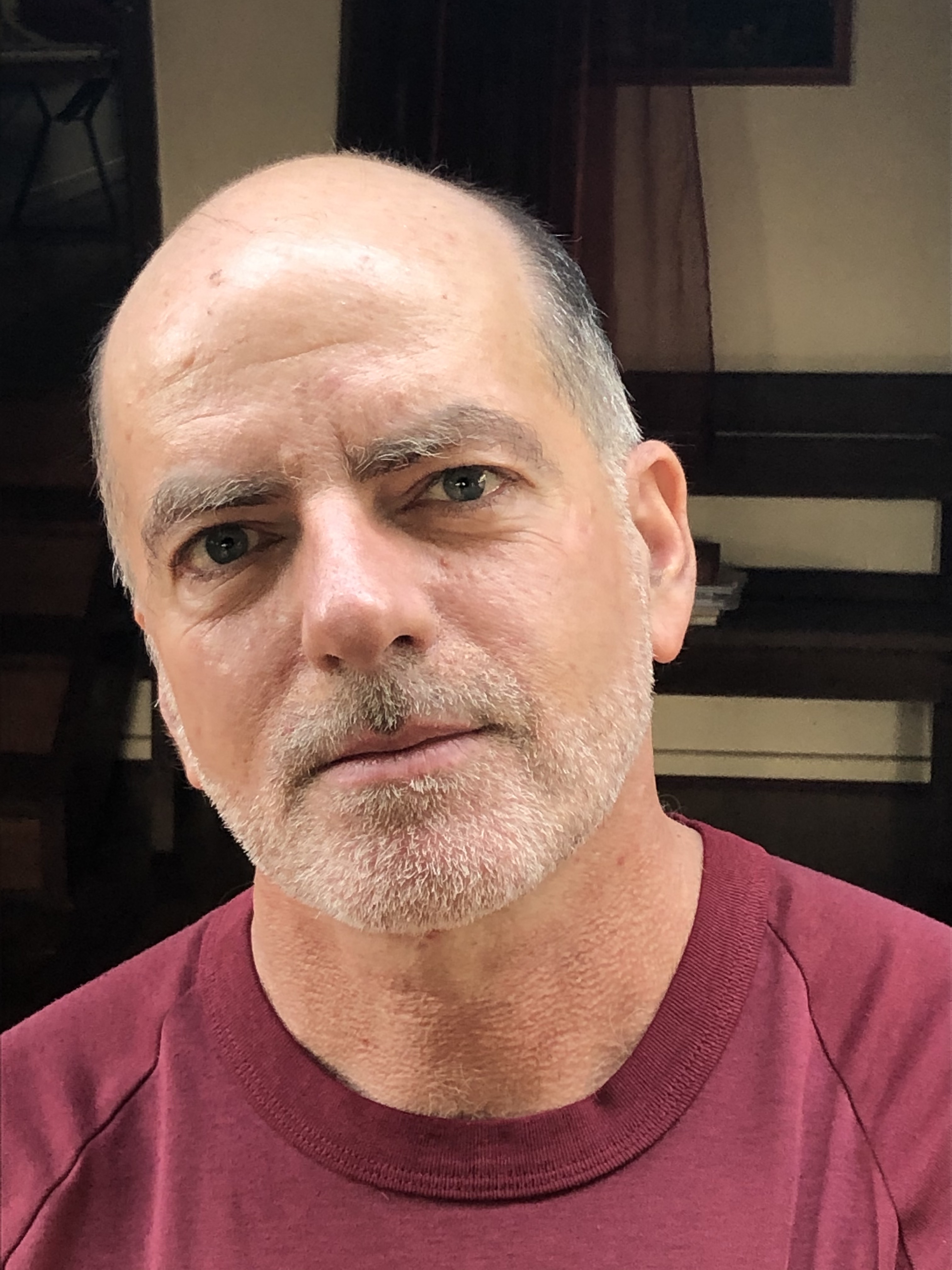 Associate Professor Stephen Carleton is an award-winning Brisbane-based writer. He is the winner of the 2016 Matilda Award for Best New Australian Work for Bastard Territory, the 2015 Griffin Award for The Turquoise Elephant, and the 2004/5 Patrick White Playwrights' Award for Constance Drinkwater and the Final Days of Somerset. That play also won the New York New Dramatists' Award, and was shortlisted for an AWGIE, and the Queensland Premier's Drama Award.  His musical 'Joh for PM' (written with Paul Hodge) opened at the 2017 Brisbane Musical Festival at the Brisbane Powerhouse. He is a Senior Lecturer working within the Drama major at the University of Queensland, where he teaches courses in playwriting and dramaturgy, Australian Drama, and theatre history, specialising in postcolonial and Gothic theatre.
---
Kylie Chan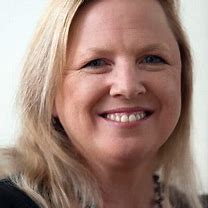 Kylie is a bestselling Australian author, best known for The Dark Heavens trilogy, set in modern-day Hong Kong. The first novel in the trilogy, White Tiger, was published in July 2006, followed by Red Phoenix in January 2007. The last in the trilogy, Blue Dragon was released in August 2007. After this, she wrote two more trilogies with the same characters.
---
Ross Clark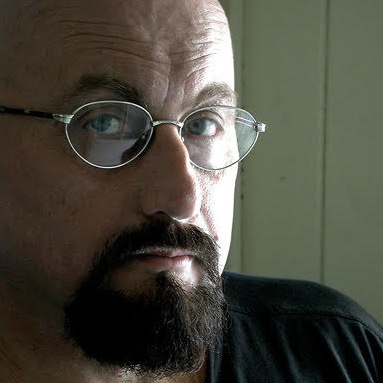 Ross Clark is an award-winning Australian poet. His poems often use strongly physical imagery and he is a strong exponent of haiku poetry. In 1990 Clark was an inaugural member of the Queensland Writers Train; in 2003 he was recipient of the Centenary of Federation Medal, otherwise known as the Centenary Medal, for "contribution to poetry"; in 2004 he was recipient of the Queensland Writers' Centre Johnno Award, "for outstanding contribution to Queensland writers and writing"; and in 2008 he was recipient of the Australian Book Review Poetry Prize.
---
Jack Dann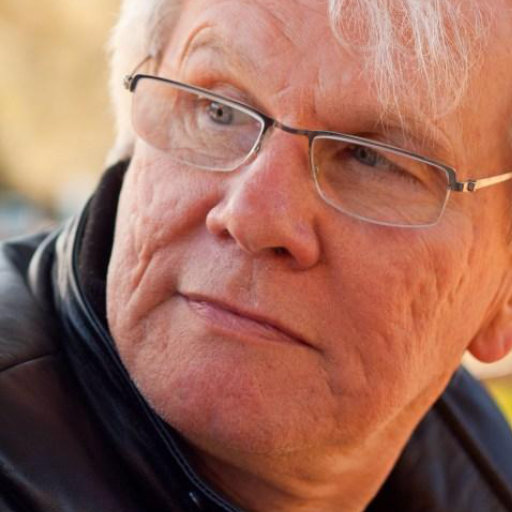 Jack is an American writer best known for his science fiction, an editor and a writing teacher, who has lived in Australia since 1994. He has published over seventy books, in the majority of cases as editor or co-editor of story anthologies in the science fiction, fantasy and horror genres. He has published nine novels, numerous shorter works of fiction, essays and poetry and his books have been translated into thirteen languages. His work, which includes fiction in the science fiction, fantasy, horror, magical realism and historical and alternative history genres, has been compared to Jorge Luis Borges, Roald Dahl, Lewis Carroll, J.G. Ballard, and Philip K. Dick.
---
Tom Doig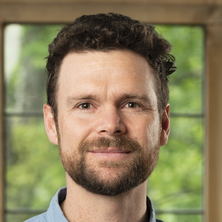 Dr Tom Doig is an award-winning creative non-fiction author, investigative journalist and scholar. He has written two books about the unprecedented 2014 Hazelwood mine fire disaster: Hazelwood (Penguin Random House, 2020) and The Coal Face (Penguin Books Australia, 2015). Hazelwood was a finalist for the 2020 Walkley Book Award, Journalism and the 2021 Ned Kelly Awards, Best True Crime and Highly Commended in the 2020 Victorian Premier's Literary Awards, Non-Fiction. The Coal Face was joint winner of the 2015 Oral History Victoria Education Innovation Award. Dr Doig has also written a humorous travel memoir, Mörön to Mörön: Two men, two bikes, one Mongolian misadventure (Allen & Unwin, 2013). He is the contributing editor of the interdisciplinary collection Living with the Climate Crisis: Voices from Aotearoa (Bridget Williams Books, 2020).
---
B. R. Dionysius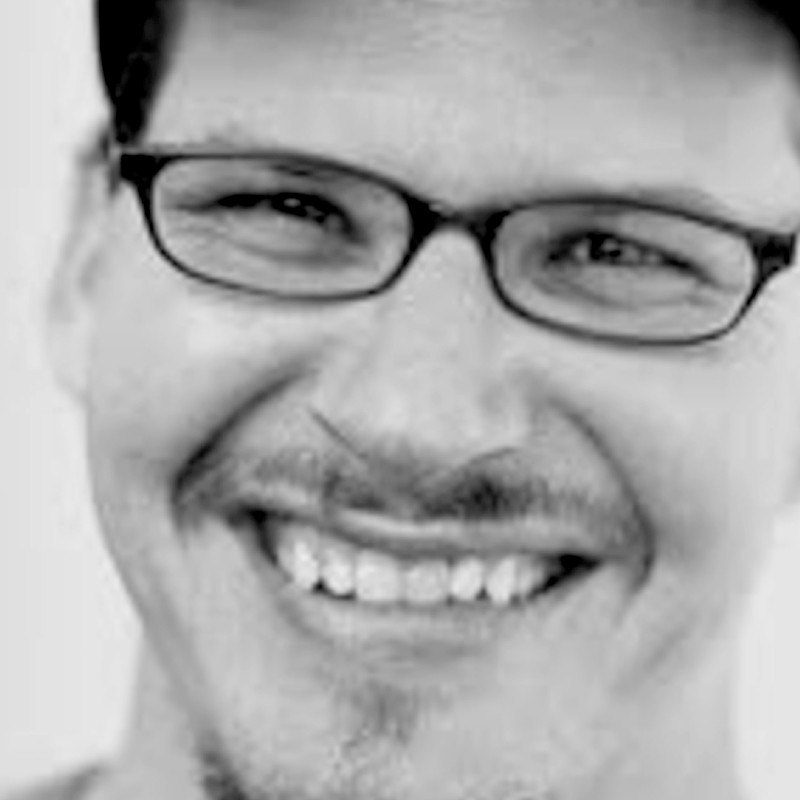 B. R. Dionysius is a Generation X contemporary Australian poet, editor, and educator, and his poems have appeared in numerous national and international anthologies, journals, magazines, newspapers and other periodicals. 
B.R. completed an M.Phil (Creative Writing) at the University of Queensland, and was founding Director of the Queensland Poetry Festival and Director of Fringe Arts Collective Inc. a not-for-profit literary collective that organised the Brisbane Writers Fringe Festival (1993-1996) the Queensland Poetry Festival (1997-2001), The Arts Queensland Award for Unpublished Poetry (now the Val Vallis Award for Unpublished Poetry) published the poetry broadsheet, Seriously Fishy and coordinated literary events in Brisbane including Chalice Poets, With Baited Breath and The Word Made Flesh. 
---
Nick Earls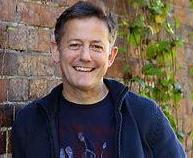 Nick Earls is the author of twenty books, including the bestselling novels Zigzag Street, Bachelor Kisses, Perfect Skin and World of Chickens. His work has been published internationally in English and in translation, and has won awards in the UK and Australia. Five of his novels have been adapted into plays and two into feature films. He was the founding chair of the Australian arm of the international aid agency War Child and is now a War Child ambassador.
---
Liam Ferney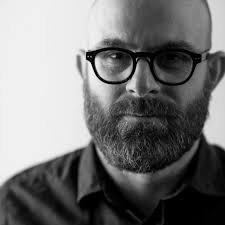 Liam Ferney is a Brisbane poet whose work can be seen in places like Meanjin, Southerly, The Age, papertiger and Cordite. He has also published in Canada, the United States and New Zealand. His first collection of poetry, Popular Mechanics, was published by Interactive Press in 2004. His second collection, the french word for 'voyage', should eventually be due for release in 2010. Between 2004-2005 he worked as co-editor of Cordite.
Liam's most recent collection is Hot Take (Hunter Publishing). It follows on from Content (Hunter Publishing) which was shortlisted for the Prime Minister's Literary Awards and the Judith Wright Calanthe Award and Boom (Grande Parade Poets) which was shortlisted for Judith Wright Calanthe Aware and the Kenneth Slessor Prize for Poetry.
---
Candice Fox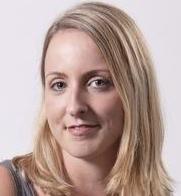 Hades, Candice Fox's first novel, won the Ned Kelly Award for best debut in 2014 from the Australian Crime Writers Association. The sequel, Eden, won the Ned Kelly Award for best crime novel in 2015, making Candice only the second author to win these accolades back to back. All her subsequent novels - Fall, Crimson Lake and Redemption Point - have been shortlisted for the Ned Kelly Award. Her new novel, Gone by Midnight, will publish in January 2019.
In 2015 Candice began collaborating with James Patterson. Their first novel together, Never Never, set in the vast Australian outback, was a huge bestseller in Australia and went straight to number 1 on the New York Times bestseller list in the US and also to the top of the charts in the UK. Its sequel, Fifty Fifty, was released in 2017 and their third collaboration, Liar Liar, in 2018.
---
Steven Herrick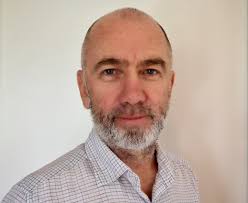 Steven is an Australian poet and author who has published twenty-four books for adults, young adults and children, and is widely regarded as a pioneer of verse-novels for children and young adults. Steven studied poetry at university, and gained his B.A. from the University of Queensland . 
Steven's books have won the NSW Premier's Literary Awards in 2000 and 2005 and have been on the  Children's Book Council of Australia "Children's Book of the Year Awards" shortlist multiple times, including Love, Ghosts and Nose Hair, A Place like This, The Simple Gift, Tom Jones Saves the World;  "Pookie Aleera is not my boyfriend"; "Bleakboy and Hunter Stand out in the Rain" and have been recognised as an Honour Book in 2004 (Do-wrong Ron) and 2005 (By the River). His books for children and young adults have been translated into numerous languages and are regularly set on school text lists in Australia.     
---
   Sarah Holland-Batt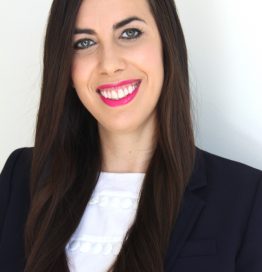 Sarah was educated at the University of Queensland, where she received First Class Honours in Literary Studies and an MPhil in English, and at New York University, where she was a Fulbright Scholar and attained an M.F.A.
Sarah Holland-Batt is the author of The Hazards (UQP, 2015), which won the poetry prize at the 2016 Prime Minister's Literary Awards, and Aria (UQP, 2008), which won the Thomas Shapcott Poetry Prize, the Arts ACT Judith Wright Award, and the FAW Anne Elder Award and was shortlisted in both the New South Wales and Queensland Premiers' Literary Awards. She is presently a Senior Lecturer in Creative Writing at the Queensland University of Technology. 
---
Kathleen Jennings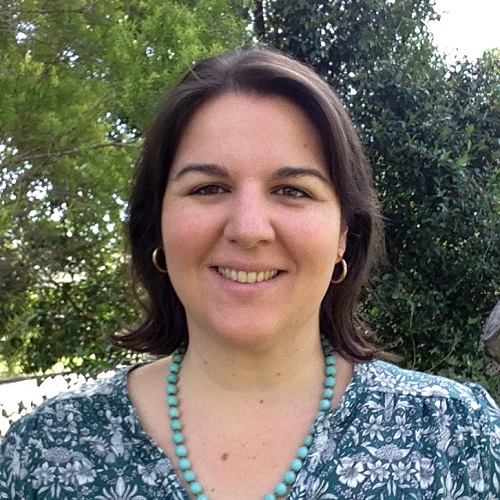 Kathleen Jennings is an illustrator and writer. Her debut novella Flyaway, completed as part of her MPhil, is to be published by Tor.com (an imprint of Pan Macmillan) in 2020. Her short stories have been published by Tor.com, Lady Churchill's Rosebud Wristlet, Candlewick Press and Eleven Eleven Journal, among other publishers, and she has won two Ditmar Awards for Best Short Story. As an illustrator, she has been shortlisted once for a Hugo Award and three times for the World Fantasy Award, and has won several Ditmars. 
---
Anthony Lawrence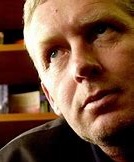 Anthony Lawrence is the author of eight volumes of poetry and the novel In the Half Light (Picador, 2000). His most recent poetry collections are Skinned by Light: Poems 1989-2002 (UQP, 2002) and The Sleep of a Learning Man (Giramondo, 2004). His many honours include the New South Wales Premier's Kenneth Slessor Prize for Poetry, the Judith Wright Calanthe Poetry Prize, and an Australia Council Fellowship. and is one of Australia's most highly-regarded poets. His books and individual poems have won many of Australia's most prestigious awards, including the Judith Wright Calanthe Award (Queensland Premier's Poetry Prize), the Harri Jones Memorial Award and the Gwen Harwood Memorial Prize. He is also the recipient of a Senior Fellowship from the Australia Council, one of the most prestigious funding awards a writer can be accorded in Australia.
---
Bronwyn Lea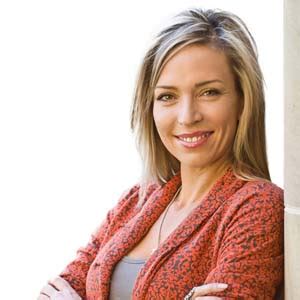 Bronwyn Lea is the author of Flight Animals (UQP, 2001) which won the Wesley Michel Wright Prize for Poetry, the Fellowship of Australian Writers Anne Elder Award, and was shortlisted for five national awards. Her poems have won a number of prizes, including the Arts Queensland Poetry Prize and the Somerset National Poetry Prize, and have been widely published, anthologized, and translated into French, Spanish and Chinese. Bronwyn is series editor, with Martin Duwell, of UQP's Best Australian Poetry annual anthology. Her most recent collection of poems is The Other Way Out (Giramondo, 2008). 
---
Julienne van

Loon
Julienne's first novel 'Road Story' won The Australian/Vogel Award in 2004 and was shortlisted for the Commonwealth Writers Prize Best First Book Award (Asia Pacific Region) and the West Australian Premier's Book Award for fiction. In 2008, she published her second novel, 'Beneath the Bloodwood Tree'. Her short stories and essays have appeared in The Monthly and Griffith Review. Julienne's third novel, 'Harmless' is due out with Fremantle Press in April 2013.
---
David Malouf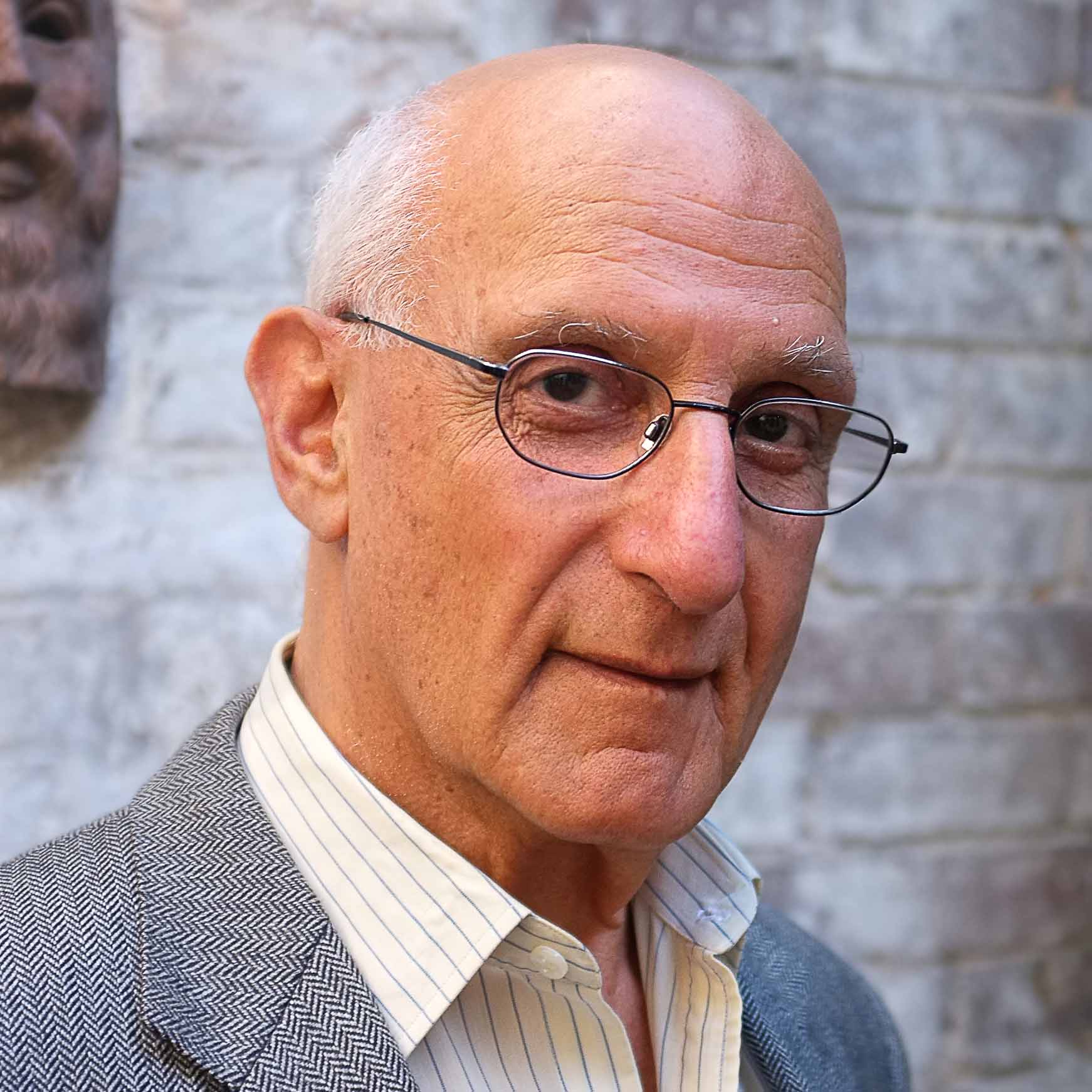 David Malouf is the author of ten novels and six volumes of poetry. His novel The Great World was awarded both the prestigious Commonwealth Prize and the Prix Femina Estranger. Remembering Babylon was short-listed for the Booker Prize. He has also received the IMPAC Dublin Literary Award and the Los Angeles Times Book Award. 
---
Helen Marshall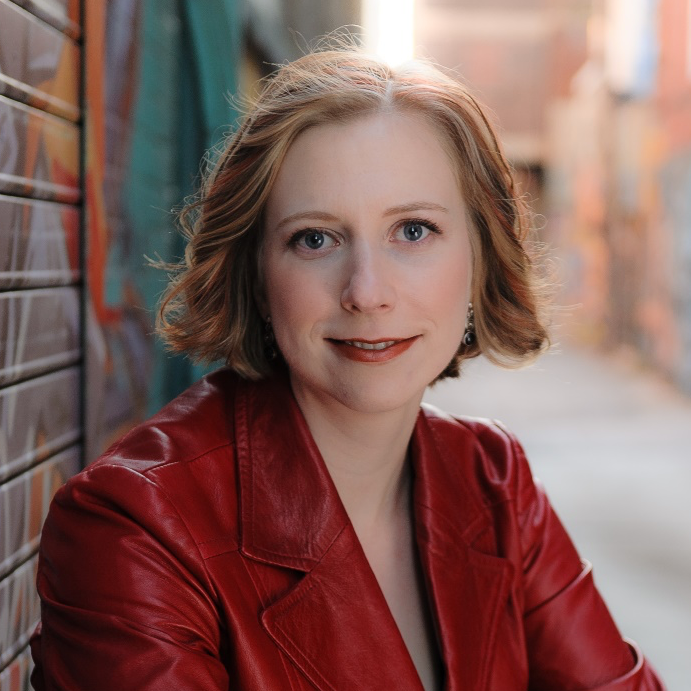 Dr Helen Marshall is a Senior Lecturer of Creative Writing at the School of Communication and Arts.  She has won the World Fantasy Award, the British Fantasy Award and the Shirley Jackson Award for her two collections of short stories. Her debut novel The Migration released last year argued for the need to remain hopeful, even in the worst circumstances. It was one of The Guardian's top science fiction books of the year and was recently optioned by Clerkenwell Films.
---
Kate Morton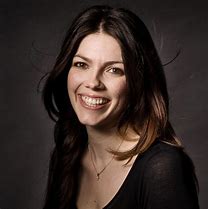 Kate Morton is an international bestselling Australian author. Morton has sold more than 10 million books in 42 countries, making her one of Australia's "biggest publishing exports". The award-winning author has written six novels: The House at Riverton, The Forgotten Garden, The Distant Hours, The Secret Keeper, The Lake House, and The Clockmaker's Daughter. Kate earned first-class honours in English Literature at the University of Queensland and won a scholarship to complete a master's degree focussing on tragedy in Victorian literature. 
---
Kali Napier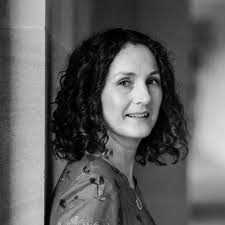 Determined to be a writer since early childhood, Kali enrolled in a creative writing degree at Curtin University at age 16, but dropped out for a lack of 'life experience'. For 22 years, life experience got in the way of writing her own stories.
In 2016, two of her manuscripts were longlisted in the Bath Novel Award in 2016. The second manuscript was contracted by Hachette Australia, and released as The Secrets at Ocean's Edge in January 2018. She is currently an MPhil candidate in Creative Writing at The University of Queensland, exploring the poetics of dress in historical fiction.
---
Richard Newsome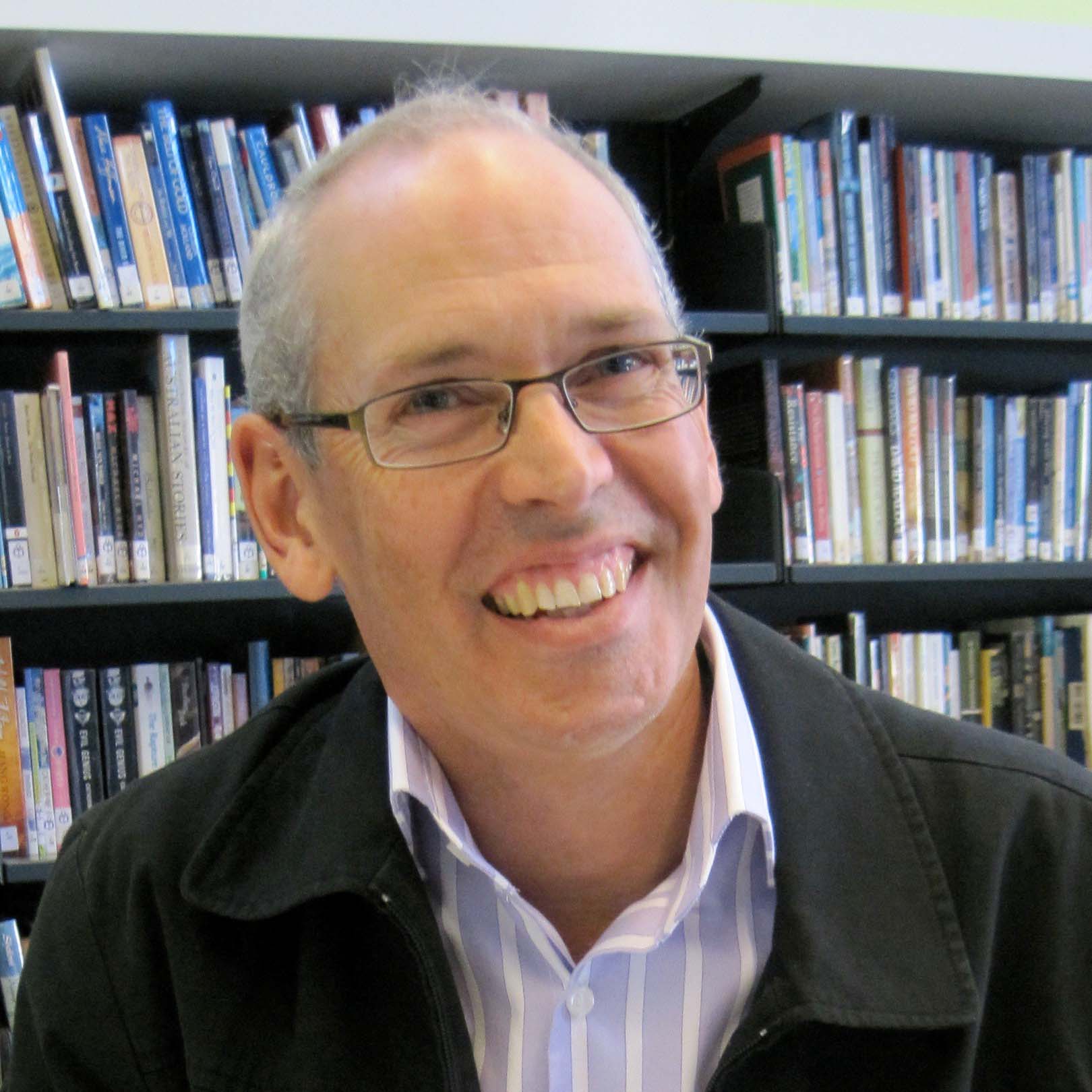 Richard Newsome is an award-winning author of children's books that have been translated and published around the world. His first novel, The Billionaire's Curse, won the inaugural Text Prize for Children's and Young Adult literature in 2008, and won the Esther Glen Medal in 2010. Richard is the director of UQ's Master of Writing, Editing and Publishing program. He holds a first class honours degree in economics, as well as a PhD in Creative Writing – both from UQ. 
---
Amanda Niehaus
Amanda Niehaus is a scientist, writer and co-founder of the online literary journal Science Write Now—Creative Writing About Science [www.sciencewritenow.com]. Her highly-praised first novel, The Breeding Season (Allen & Unwin, 2019) uses the life history of northern quolls as the basis to explore love, loss, and resilience. For her PhD in Creative Writing, Amanda is studying the integration of science into fiction, from writers' and readers' perspectives, and writing her third novel, called Plasticities. Amanda is supervised by Dr Helen Marshall, Dr Natalie Collie, and Prof Kelly Fielding. Website: www.amandacniehaus.com
---
Kristina Olsson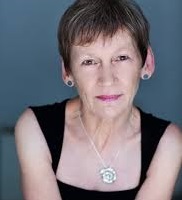 Kristina Olsson is an Australian writer, journalist and teacher who studied journalism and has a Masters degree in Creative Writing from the University of Queensland and went on to write for The Australian, The Courier-Mail and Sunday Mail, the Sydney Sunday Telegraph and Griffith Review.
Her first novel In One Skin was published by theUniversity of Queensland Press in 2001. This was followed by the biography Kilroy Was Here, which told the story of Debbie Kilroy. In 2010 her novel The China Garden won the Barbara Jefferis Award, which is offered annually for Australian novels which depict women and girls positively, or empower the position of women in society. Kristina is also a recipient of the Queensland Literary Award, and Nita Kibble Literary Award.
---
Jaya Savige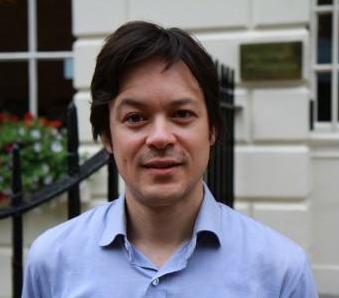 Jay's first collection of poetry, Latecomers (2005), was awarded the NSW Premier's Kenneth Slessor Prize for Poetry and the Thomas Shapcott Poetry Prize. From 2006 to 2011, he was poetry editor of the Australian Literary Review, the literary supplement to The Australian newspaper. Since 2010, he has been Poetry Editor for The Australian. Savige is currently a Gates Scholar at the University of Cambridge, Christ's College. His second collection of poems, Surface to Air, was published in late 2011.
---
Kim Wilkins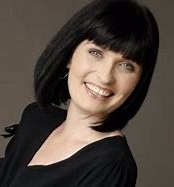 Kim is the author of more than 25 mass-market novels, including her debut horror novel, The Infernal (1997), which won Aurealis Awards for both horror and fantasy. She has been published in twenty languages. She also writes general women's fiction as Kimberley Freeman.
---