Tuesday 6 April 2021
 
Welcome to the 2021 CCCW Virtual Symposium program guide for Tuesday 6 April 2021. The event will commence with an In Conversation Session with Professor Anita Heiss who will be discussing the process of adapting her hit novel on contemporary sistahood, Tiddas, for the stage. This will be followed by panels on Methodologies and Novels to Television (co-sponsored by the Australian Studies Research Node). In the evening listen to a keynote address by world-renowned playwright, Andrew Bovell, who will be discussing the adaptation of The Secret River. On this page you will find a detailed overview and reigstration links to all sessions being held on day one of the CCCW Virtual Symposium 2021. Please follow this link to view the program for Wednesday 7 April 2021. 
In Conversation with Anita Heiss
1–1.45pm
Panel One: Methodologies
2–3.45pm
Panel Two: Novels to Television
4–5.45pm
Keynote Address: Andrew Bovell
6.30–7.30pm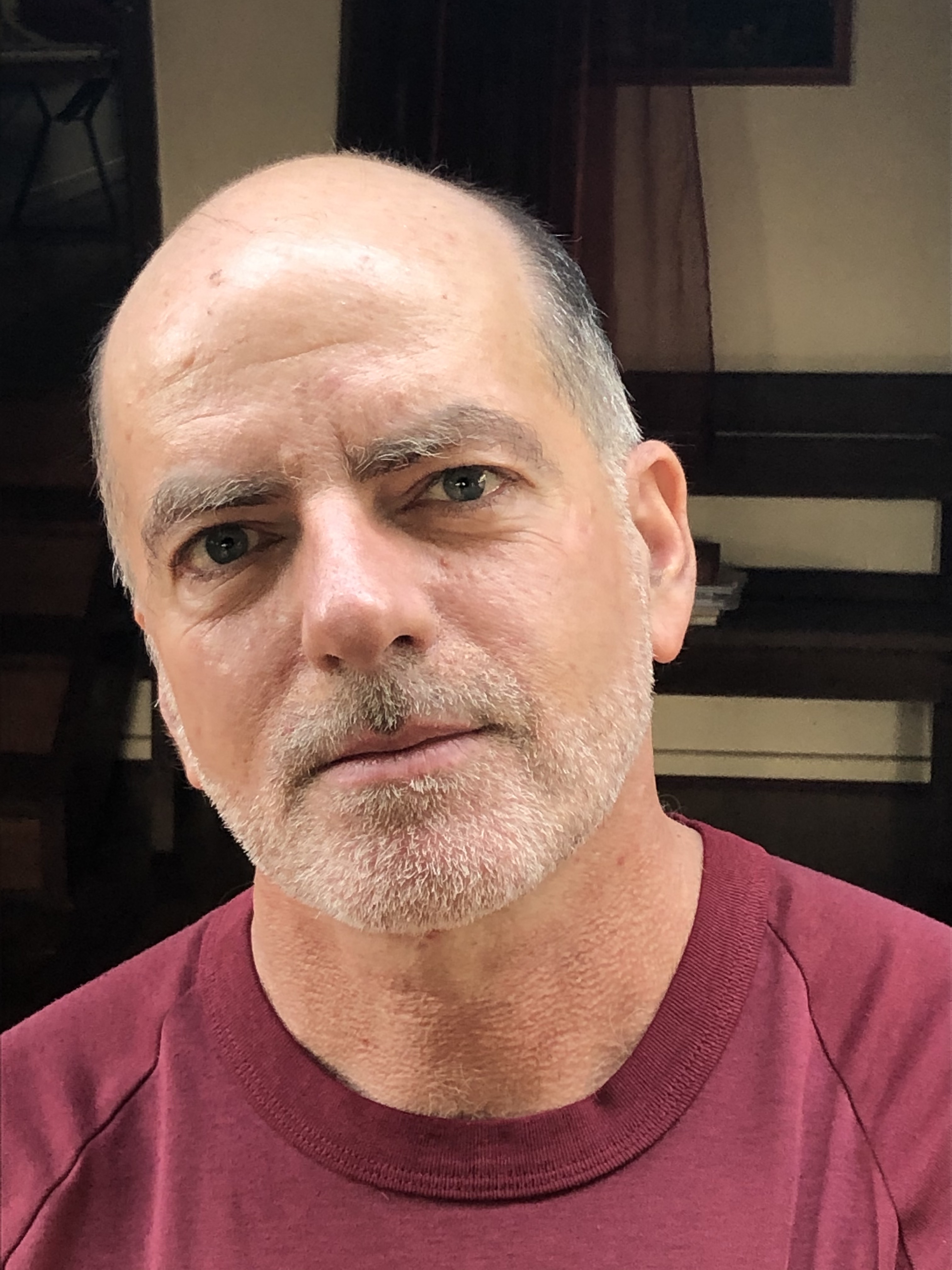 Associate Professor Stephen Carleton 
Stephen is the Director of the UQ Centre for Critical and Creative Writing and a Brisbane-based playwright and academic. His plays have been produced across Australia and won awards including the Griffin Theatre Award (2015) for The Turquoise Elephant, the Matilda Award for Best New Australian Play (2017) for Bastard Territory, and the Patrick White Playwrights' Award (2005) and New Dramatists' Award (2006) for Constance Drinkwater and the Final Days of Somerset. Those plays and others including musical Joh for PM (2017, with Paul Hodge), and The Narcissist (2007), have been shortlisted for a range of awards including the Patrick White Playwrights' Award, the Queensland Premier's Drama Award, Queensland Literary Awards (Drama), and two AWGIEs.
---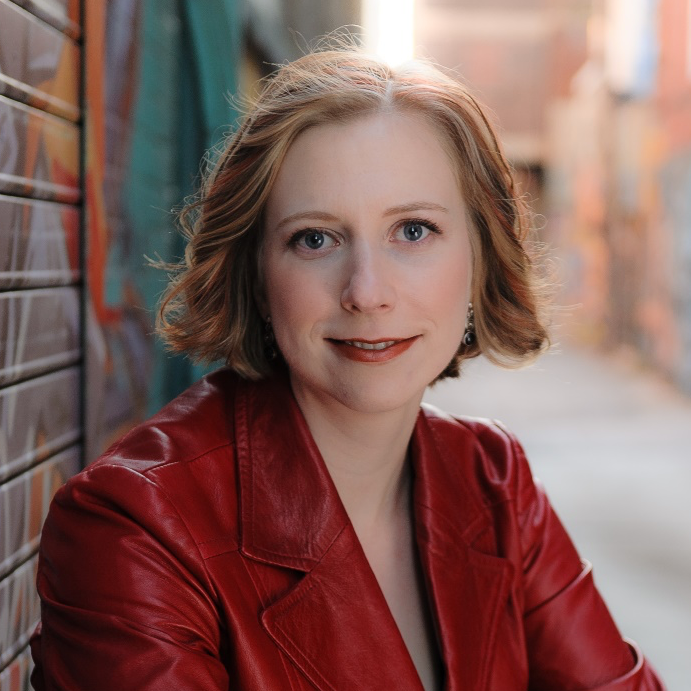 Dr Helen Marshall
Helen is the Deputy Director of the UQ Centre for Critical and Creative Writing and a Senior Lecturer of Creative Writing at the School of Communication and Arts.  She has won the World Fantasy Award, the British Fantasy Award and the Shirley Jackson Award for her two collections of short stories. Her debut novel The Migration released last year argued for the need to remain hopeful, even in the worst circumstances. It was one of The Guardian's top science fiction books of the year and was recently optioned by Clerkenwell Films.
---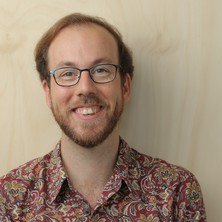 Dr Chris Hay
Chris is an Australian theatre and cultural historian teaching and researching in the Drama program in the School of Communication and Arts, currently working on an ARC DECRA-funded project about the origins of live performance subsidy in Australia between 1949 and 1975. In this work, as in all of his research, Chris is particularly interested in what funded cultural output can tell us about national pre-occupations and anxieties. Along with this historical focus, Chris is working on a book project about contemporary Australian mainstage theatre after the Kevin07 election, as well as the Australian component of a project on the cultural history of the Eurovision Song Contest outside Europe. Chris's teaching responsibilities at UQ include theatre history, performance production, and script analysis. Chris welcomes applications for higher degree research at MPhil or PhD level in any of these areas.
Adapting Tiddas from Page to Stage

1–1.45pm
Presented by Professor Anita Heiss
Chaired by Associate Professor Stephen Carleton
---
Watch the session:
---
Abstract: 
As part of her 2020 La Boite Artist in Residency program, internationally published author of 12 novels and other titles, Prof Anita Heiss is in the process of adapting her hit novel on contemporary sistahood, Tiddas, for the stage. As an author, she s a plotter, and her process of writing novels has assisted in the mapping out each scene for the play. But working with a dramaturg and creative producer is significantly different to writing solo. In this conversation, Anita will join Stephen Carleton to discuss the first stages of workshopping, writing and then experience of the initial read through of the first draft by experienced actors.
Professor Anita Heiss is the author of non-fiction, historical fiction, commercial women's fiction, poetry, social commentary and travel articles. She travels internationally performing her work and lecturing on Aboriginal literature. She is a lifetime ambassador of the Indigenous Literacy Foundation and a proud member of the Wiradjuri Nation of Central NSW. 
---
Methodologies

2–3.45pm
Chaired by Dr Elliott Logan
---
Watch the session:
---
Paper 1 – Adapting in Strobe: Camp Strategies for Adaption
Presented by: Lewis Treston, The University of Queensland
Abstract: 
In this paper, I will reformulate Laleen Jayamanne's term "acting in strobe" (2010) to argue for camp adaptive strategies that liberate performances from the strictures of realism and naturalism that have typified much of the Australian literary canon and their reinterpretations across stage and screen. In contrast to the national predilection towards an 'authenticity' aesthetic, Jayamanne argues that the performance quality of Baz Luhrman's body of work typifies a "uniquely Australian camp style of acting", which finds its roots in burlesque, but has also been notably utilised by other seminal Australian directors, such as Jim Sharman and Barrie Kosky. Jayamanne (136-138) describes how this style of performance is characterised by the virtuosic, rhythmic and machinic juxtaposition of a variety of acting styles, which she coins "acting in strobe". This distinctive style of performance arguably produces a camp effect, which in turn covertly challenges the status quo, through its ludicrous theatricality, incongruous worldview and ironic sense of humour.
I will pose the question: how can the conventions of strobe performance be used as a camp adaptive strategy when applied to the Australian literary canon and what effect does this have? As a means to discuss possible answers to this provocation, I will use examples from my own play 'Hubris & Humiliation', which appropriates Jane Austen's iconic style of romantic comedy, in order to demonstrate how the camp qualities of strobe performance can be instilled within the play text. In the same vein, I will canvas how this camp adaptive strategy could be used to refashion outdated traditions within the Australian literary canon and the possible outcomes this might produce. 
---
Paper 2 – The Great Chain of Being (a Librettist)
Presented by: Pierce Wilcox, Independent Scholar
Abstract:
Contemporary opera is a form that yaws unevenly between radical and conservative poles in its politics and aesthetics. Perhaps more so than even text-based theatre, it is constantly in dialogue with Australia and the form's history, haunted by, struggling against and sometimes unashamedly embracing its forebears, and the ideologies they bring with them.
Based on my decade of work as a librettist and adaptor with Sydney Chamber Opera, this paper will use my own experience adapting works from the Australian literary canon - David Malouf's Fly Away Peter and Peter Carey's Oscar and Lucinda - to consider whether the process of adaptation can offer a critical perspective on the canon, or is destined to continue and advance the process of canonisation and the associated spectre of exclusionary nationalism. My experience as a creator of Australian opera, dogged by the long shadow of Malouf's own adaptation of Patrick White's Voss, will serve as a lens to understand the chains of attachment to prior artists and the influence of past works and ideals, even as the artwork itself strains to be forward-looking and formally challenging.
---
Paper 3 –  Securing the Future by Reimagining the Past: The Secret Garden, steampunk, and adaptation for ideological change in young audiences
Presented by: Kathryn Marquet, The University of Queensland
Abstract:
The Secret Garden by Frances Hodgson Burnett is a fierce treatise on the importance of ecological interconnectedness. The novel's chief protagonist, Mary Lennox, is a lonely and unlikeable child who, through her own agency and rebellion, restores a locked-up garden. As the garden grows, Mary heals not only herself, but her broken cousin and uncle, through interaction with the natural world. As our world faces an ever-worsening climate crisis, and the sixth mass extinction of earth's creatures accelerates, there is great need for artistic works that highlight the depth of our environmental challenges. Retelling stories of nature and grappling with humanity's response to species extinction and climate change is an attempt to engage with contemporary eco-critical concerns in a hopeful manner that encourages audiences to make change.
In my proposed presentation, I will firstly explore the theoretical underpinnings of the adaptation of The Secret Garden. In particular, I will focus on the radical adaptation of landscape within the story from imperialist Edwardian England to a fantasy steampunk dystopia for Australian audiences. I will outline the eco-critical components of both the steampunk subgenre, as well as The Secret Garden, and examine how steampunk emerged as a cohesive framework with which to update The Secret Garden for contemporary young audiences. Secondly, I will discuss how this theory was practically applied through development and production of the adaptation by Queensland Theatre, in co-production with Dead Puppet Society, and the resulting dramaturgical discoveries that were made by embarking on such a process with 28 young artists from April through to October 2019. 
---
Paper 4 – Creating culturally safe rehearsal spaces: A case study of the rehearsal room for Sydney Theatre Company's The Secret River
Presented by: Hayden Moon, The University of Sydney
Abstract:
This paper discusses the prevalence of trauma within the story of The Secret River and the effects these themes could have on the production team throughout the rehearsal period. The subject matter of Kate Grenville's The Secret River is one that needs to be considered when producing an adaptation for the stage. Many Aboriginal people live with trauma both personal and intergenerational. As a result, re-creating scenes where violence is enacted upon Aboriginal people could illicit a re-activation of trauma for the actors involved and cause immense emotional harm. 
The focus of trauma toward Aboriginal people that is showcased in this production led to the appointing of an Aboriginal Elder, Aunty Glendra Stubbs, as "Aunty in Residence". In this official role, Aunty Glendra served as a support person for the Aboriginal production team members.  I discuss this decision and compare it with the experience of actors in the rehearsal room for Hilary Bell's Splinter, which  I was personally present for, and the rehearsal room for 'Holy Day', presented in a casebook by Ariana Grabrowaz. In this paper I use my research of these rehearsal rooms to serve as an example of the need for a concentrated effort in relation to the wellbeing of actors in the rehearsal room. More specifically, in cases where Aboriginal actors are likely to be re-traumatised by the subject matter of a production, how can we ensure their wellbeing is maintained in a culturally appropriate way throughout their time in the production? I explore the fostering of safe rehearsal spaces and I provide a dialogue in relation to the model demonstrated by the Sydney Theatre Company and The Griffin Theatre Company. I produce this analysis for use as a case study to assist during discussions surrounding safe and supportive theatre practices in Australia.
---
Novels to Television

4–5.45pm
Chaired by Associate Professor Anna Johnston
Co-sponsored by the Australian Studies Research Node (ASRN)
---
Watch the session:
---
Paper 1 – Adapting Tsiolkas, Adapting Indigeniety
Presented by: Dr Liz Shek-Noble, Showa Women's University
Abstract:
Adaptations inevitably transform their source material, emphasising or understating aspects of the texts upon which they draw. This presentation looks at how Indigeneity is represented through television adaptations of Christos Tsiolkas' novel, The Slap (2008). Bilal, an Aboriginal man who has converted to Islam, is a minor yet important character within The Slap because he dramatises the novel's examination of contemporary Australian racial politics. In the Australian miniseries (2011), Bilal delivers to Rosie what Tsiolkas has called 'the most important "slap"' when he condemns her - and by extension, white middle-class Australians - for their complacency in the face of 'the continual dispossession of the Aboriginal people from their land and culture' (2010). However, Bilal's omission from the American miniseries (2015) raises questions not only about the cultural specificity of adapting Australian content for international audiences, but the status of Indigeneity in Tsiolkas' fiction more generally. This presentation contextualises Tsiolkas' focus on Indigeneity in The Slap by way of The Jesus Man (1999) and 'Civil War' (2014), two stories that feature Aboriginal characters that have not yet been adapted for the screen. In doing so, my presentation provides another lens through which scholars can see how Indigeneity complicates recurrent themes in Tsiolkas' oeuvre including migration, home and belonging, and hospitality. By the same token, the presentation considers how Tsiolkas' exploration of Indigeneity speaks to his own coming of age as an author during the re-politicisation of Aboriginal land rights after the Mabo decision in 1992.
---
Paper 2 – Barracuda's Freak Bodies and Elite Sports in Australia
Presented by: Associate Professor Janet McDonald and Associate Professor Jessica Gildersleeve, University of Southern Queensland
 
Abstract: 
This essay considers the way in which elite sport in Australia constitutes a system of identity that privileges heterosexuality, able-bodiedness and hypermasculinity. It argues, however, that in Christos Tsiolkas's novel Barracuda (2013), and its television adaptation (2016), the adult-Dan and boy-Danny Kelly offer very different sporting narratives: a migrant, working-class, gay body in the novel, the complexity of which is never fully realised on screen. It argues that the television adaptation of Barracuda reshapes the novel's atemporal structure into a linear progression of rise, fall, and redemption, and that this is a narrative in which Danny's body becomes simply object, rather than embracing the subjecthood he is permitted in the novel. The effect is one of erasure: of Danny's queer body, of Dennis and Martin's damaged bodies, and of the consequences of Danny's criminal act. That erasure, this essay argues, parallels similar attitudes towards Australia's most elite athletes and the public ownership of their body narratives.
---
Paper 3 – Complexity and Value in the (Australian) Television Adaptation Industry
Presented by: Dr David Evan Richard, Queensland University of Technology
Abstract:
Although comparative studies of the formal style of novel-to-screen adaptations remain a sticking point in adaptation scholarship, this presentation approaches adaptation and the Australian novel from the other side of the screen. That is, this paper builds on the important work of adaptation scholar Simone Murray by directing her conceptualisation of the "adaptation industry" to the machinations of contemporary television, and the role adaptation plays in acquisition, development, and cultivation of both content and audiences. Grounding this paper is an analysis of David E. Kelley's adaptation of Big Little Lies (2017-19) for the American cable network HBO. Big Little Lies, an adaptation of the Australian novel by Liane Moriarty that transports the action from Sydney's Northern Beaches to California, is an apposite case study for such analysis as it reveals the (Australian) television adaptation industry as a complex transnational network of interests and directs attention to the vicissitudes of authorship and power that bring an adaptation to life on screen. Analysing the industrial determinants of the television adaptation also prompts reflection on the audience, and how their interest and attention is cultivated and commodified by adaptors. In doing so, this paper seeks to move beyond appreciating the aesthetic value of adaptation in the age of "complex television", to arrive at a more holistic understanding of the value of adaptation in the competitive post-network television landscape.
---
Paper 4 – Black Writing (Adaptation) Matters
Presented by: Associate Professor Sandra Phillips, The University of Queensland
Abstract:
Will Indigenous literature prove itself solid foundation for desperately needed diversity in what Potter and Lotz call the 21st Century "television ecosystem" (2020)? A case study of young adult fiction Grace Beside Me (2012) and its subsequent adaptation to screen as a 13-part children's ABC television series of the same name (2018) will shed some light on the opportunity presented by the Australian corpus of Indigenous literature. This presentation will establish parameters for this corpus and through privileging an Indigenous agentic approach (O'Sullivan, 2019), the case study will examine Indigeneity and youth as related to issues of representation and audience
Adapting The Secret River

6.30–7.30pm
Presented by Andrew Bovell
Chaired by Professor Bronwyn Lea
---
Watch the session:
---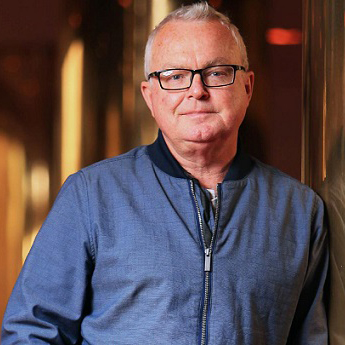 Abstract: 
Andrew Bovell is a leading Australian playwright and screenwriter, with a glittering international reputation. Bovell's adaptations of his own and others' landmark texts have gone on to become cherished canonical films and plays in their own right (Lantana, Head On, The Secret River). In this keynote address, he provides us with insight into the many challenges and interpretative opportunities that arose in adapting Kate Grenville's towering literary tome, The Secret River, to the stage. He will outline the cultural sensitivities that needed to be negotiated in telling this uncomfortable Australian frontier story, and bringing it into three-dimensional form on the nation's mainstage. Questions of representation and who has the right to tell what version of history (and from whose perspective) arise here, and Bovell will detail his experience of negotiating the widely varying public responses to the on-stage realisation of settler/invader and Indigenous culture, language and experience. He will also outline the play's production history, both here and internationally, providing us with an insider's view of the very different ways the play was received in Australia, in Scotland, and when this foundational colonial story was taken back to the heart of empire, in London. Bovell will also consider the production's ongoing legacy and lessons it has to teach us about cross-cultural collaboration in adaptations of Australian literary texts in the years ahead. 
---